Trust the Top Family Lawyers in Sydney
Protect what matters most and move on with your life.
At O'Sullivan Legal, our dedicated, skilled, and tenacious family lawyers in Sydney prioritise your needs above all else. We harness our vast experience and resources to secure the best possible outcome for your case, including protecting the best interests of your children.
We recognise that every client's situation is unique, with various factors influencing each case. From basic divorce proceedings to highly charged child custody disputes, our family law services are holistic and all-encompassing.
To us, exceptional representation goes beyond being just Sydney's most knowledgeable, approachable, or diligent family law specialists. Instead, we strive to apply our comprehensive expertise across all aspects of family law, ensuring that our clients never find themselves disadvantaged during divorce proceedings.
As one of the best-reviewed and trusted family law firms in Sydney, you can rely on O'Sullivan Legal to be your steadfast ally in navigating the complexities of your case.
Learn more about us below, or get in touch when you're ready to discuss your matter.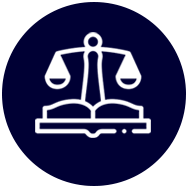 WE STAND BY YOUR SIDE
When you solicit O'Sullivan Legal, you're represented by a local, accountable divorce law firm that will comprehensively support you and your needs.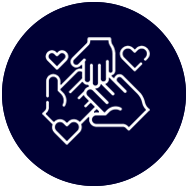 EXPERIENCED EXPERTISE
Partner with an experienced family lawyer who has worked on cases similar to yours. We provide quality legal advice based on a strong track record of success.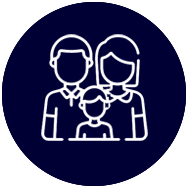 THE BEST INTERESTS OF THE CHILD FIRST
Our divorce lawyers adopt and uphold a strong ethical focus on the needs of children. No matter how complex your family law dispute is, we ensure the children get the best possible result.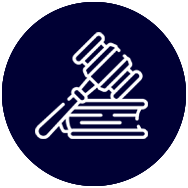 WE ARE PUNCTUAL AND RELIABLE
Our clients are our main priority. When you are represented by O'Sullivan Legal, you'll have a committed, passionate advocate on your side.
We make things easy, efficient and worry-free.
Talk to us today.
We Can Resolve Any Family Law Matter
Our family lawyers are experienced with all complex family law matters. We'll help you navigate the path forward so that you can start the next chapter of your life without looking back.
Meet Our Sydney Family Lawyers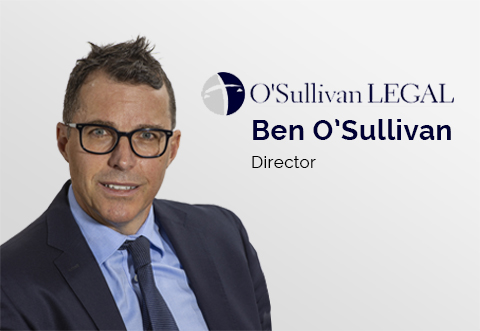 Ben O'Sullivan
Director
Ben O'Sullivan is an experienced lawyer with a Master of Applied Family Law. Ben is passionate about pursuing justice for his clients.
Before starting O'Sullivan Legal, Ben worked for a leading specialist family law firm in Sydney and represented clients covering property and children's matters in family law and matters in the child-care and protection jurisdiction in New South Wales. Ben has gained further experience working as a criminal defence and has completed a Master of Laws (Criminal Practice) at Wollongong University.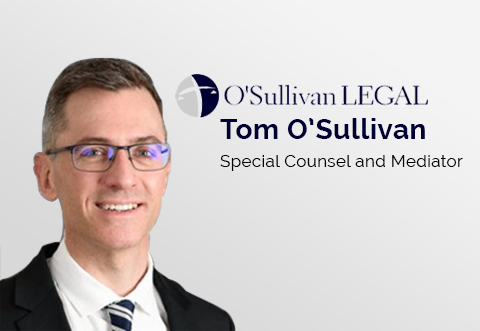 Tom O'Sullivan
Senior Solicitor | Chartered Tax Advisor | Nationally-Accredited Mediator (NMAS) | Family Dispute Resolution Practitioner (FDRP)
In his legal practice, Tom helps clients resolve their family law disputes (involving parenting, property, and/or spouse maintenance issues), family provision concerns and tax issues.
Ideally, this is done by achieving a lawyer-assisted, negotiated outcome, but it may sometimes involve litigation. Tom is also trained in collaborative law and works with clients to reach a settlement without the stress and expense of going to court.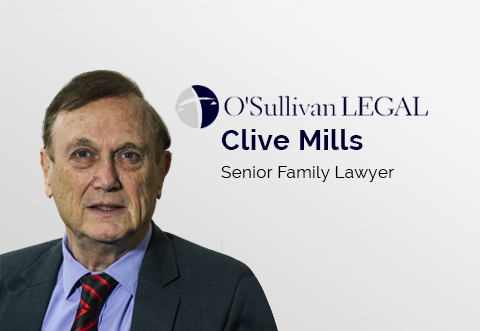 Clive Mills
Senior Family Lawyer
Clive Mills is an experienced solicitor and Notary Public with over 30 years of experience in family law. Approachable and caring to clients, Clive emphasises attention to detail.
Clive qualified as a solicitor in England in 1980, practising in Family Law, Property Law, Commercial Law, Conveyancing, Wills & Estates, Insolvency and Litigation before moving to Western Australia in 1989, where he soon established his own thriving suburban practice. He re-established his own legal practice in St Leonards after moving to Sydney in late 2001.
Personalised Family Law Solutions Tailored to Your Needs
Embarking on the path of family law proceedings can be overwhelming, but you don't have to face it alone. At O'Sullivan Legal, our compassionate legal team is committed to understanding your situation and providing clear, easy-to-understand guidance tailored to your needs. By partnering with us, you can confidently take control of your family's future and make well-informed decisions at every turn.
Every family's story is unique, and so are their legal challenges. That's why our seasoned experts draw from their wealth of knowledge and hands-on experience to craft a customised plan just for you. Let O'Sullivan Legal be your trusted compass, guiding you through this complex journey and empowering you to embark on a fresh start.
Hire the Best Family Lawyers Sydney
Our team are recognised among the top family lawyers in Sydney. Don't just take our word for it; read some of our testimonials below.
Ben O'Sullivan represented me in my AVO matter, Divorce and Financial Separation.
Ben's experience, dedication, professionalism and knowledge and understanding of all facets of law was paramount to me receiving desired outcomes on all of my very complex issues.
At all times, I was kept informed of the process.
Ben went beyond his call of duty as a lawyer, he also became a much needed support, and I relied upon him for psychological support. He was always there for me around the clock, no call ever went unanswered and actioned.
Ben, thank you again for coming on board when you did.
Ben was recommended to me after my previous legal counsel made a mess of my Family Law case which degenerated into the worst complicated and protracted and expensive nightmare ever.
Ben firstly communicated very effectively to understand the situation and gave me ongoing feedback and options. He untangled the mess, clearly advised alternatives and potential outcomes, kept me informed every step of the way and got an outcome very close to what I had originally sought. The recovery of was achieved quickly, effectively, cost-efficiently and with minimum stress.
I wish I had been introduced to Ben earlier so that my case would have been streamlined and effective much earlier.
When you are in a divorce situation, and having made incorrect decisions, in emotional pain and financial distress, it is so difficult to find your way out. I went to Ben of O'Sullivan Legal. Ben was calm, reassuring, helpful, articulate and very knowledgeable.
Ben and his staff guided me always in my best interests.
When you are in the story it takes a while to create the whole picture. Following Ben's guidance was a wise choice.
O'Sullivan Legal always look after your best interests.
I highly recommend them for Family Law Court needs.
Never once did I doubt with Ben I was in the best possible hands"
Leave Blank
Do I need representation? I haven't done anything wrong.
If you have been served with a subpoena or legal documentation of that nature, the best course would be to solicit the legal services of a divorce law firm like ours. Even if you believe you have done nothing questionable, we can advise on the optimal path forward and represent you if processes continue.
How much will this all cost?
Our family law team endeavour to make our services accessible to anyone who requires it. We'll always try to provide reasonable rates. In your initial consultation, we will be happy to discuss your particular situation.
How long will my case take?
Each case is dependent on the variables therein. As such, it is not always easy to give a concrete timeframe for the entire process until we understand the breadth of your situation. We are known for efficiency, so rest assured we will do everything possible to ascertain a result in as little time as possible.
Leave Blank
What documents will I need to have to formally apply for a divorce?
To begin the divorce process, you'll need a copy of your marriage certificate, proof of citizenship (if applicable), and identification.
Is there a way to determine how much child support I'll be paying/receiving?
There are calculators available online. The Services Australia Calculator can give an approximate estimate – however, as it is not an exact science and is determined case-by-case, the resulting amount could differ.
Does hiring a family lawyer mean I have to go to court?
Not necessarily. Our services are not limited to representation in the courtroom. We represent clients in advisory and mediatory capacities. Hiring a family lawyer does not indicate that further action can/will be implemented. Often, family law cases can avoid courtrooms with competent mediation and discussion with legal representatives and parties present.
Leave Blank
Can you help me with overturning a decision made in family law court?
Yes, we can. If a decision is made in family court, you will often have a window of time to apply for an appeal which we are more than capable of overseeing.
What is the difference between divorce and separation?
Separation refers to one party in a relationship deciding to end said partnership and alerting the other party. Separations can still occur whilst both parties live together as long as the intent has been communicated. A divorce is the legal and formalised dissolving of marital status. Learn more about the difference between divorce and separation in family law.
Is child support the same as spousal maintenance?
Child support payments refer to required funds being paid to ensure proper and adequate care is given to the child (school fees etc.). In contrast, spousal maintenance refers to monetary compensation for parties in a relationship breakdown that cannot adequately support themselves or maintain their lifestyle.
We make things easy, efficient and worry-free.
Talk to us today.