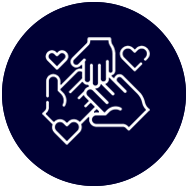 DIVORCE
We can help you determine your eligibility for a divorce, prepare paperwork, and serve notices to the other party on your behalf. Our goal is to simplify a complex process so you can get out of the marriage as quickly as possible and move on with your life.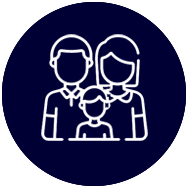 PARENTING MATTERS
Children are often the innocent victims caught in the crossfire of their parent's split. We aim to help you reach an arrangement with your ex that is fair and protects the best interests of the child or children, no matter what that looks like. You have a right to a relationship with your child, and we will help you fight for it.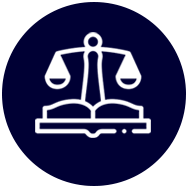 PROPERTY SETTLEMENT
The division of marital assets is one of the most difficult processes after children are considered, and our team is here to help you effectively navigate it. We can assist you in determining the true value of your assets and advise you on what you should and shouldn't fight for during negotiations with your ex-spouse.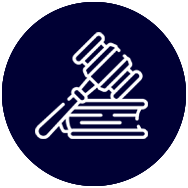 CRIMINAL LAW
Our criminal law department is highly experienced in representing clients across a broad spectrum of matters ranging from minor to serious in nature. We will protect your rights and advise you on the best path forward at every stage, from the initial police interview, to courtroom hearing and everything in-between. You are not alone.
We make things easy, efficient and worry-free.
Talk to us today.
SYDNEY LEADING FAMILY LAWYERS
Leave Blank
Parenting Law
The paramount consideration is the best interests of the child.
To determine what is in a child's best interests we turn to section 60CC of the Family Law Act and weigh and assess the factors listed there which include.
Property & Finances
Following separation when it comes to dividing up the family assets – the home, super, furniture, cars, the boat, shares, investment properties, etc.. clients describe the process to us in terms like 'confusing', 'a hideous process' and 'daunting'.
Leave Blank
Divorce Lawyer Sydney
Being a result-driven and reputed law firm in Sydney, We have a huge number of authorized and experienced Divorce lawyers in Sydney.
Family Law for Dads
It can be heart breaking. It can be very challenging. It can be straightforward. In all cases, having a lawyer who will stand up and fight for your rights is vitally important.
Family Law For Mums
Family law for mums is often a period of high anxiety and stress. The worry of where the children will live, who will get what property, who will pay for what, can all appear daunting.
Leave Blank
Child Custody Lawyer Sydney
Following on from a divorce or relationship breakdown, the social science research indicates that it is very important to try and ensure the financial needs of a child are met and this can be achieved by putting a suitable arrangement in place.
Gay and Lesbian Divorce Lawyers
A same-sex marriage encounters all the same difficulties as a heterosexual one and a same-sex divorce lawyer at O'Sullivan Legal is ready to help you resolve your disputes the same way we have done for hundreds of traditional marriages.
De Facto Relationship Matters
De facto relationships involving couples who live together but are not legally married can present unique challenges when it comes to family law matters. Our experienced family lawyers at O'Sullivan Legal understand the complexities surrounding de facto relationship disputes and are prepared to provide expert guidance and representation tailored to your situation. From property settlements to parenting arrangements, we'll help you navigate the legal landscape and protect your rights in a de facto relationship.
Relocation and International Family Law
In an increasingly globalised world, families often find themselves navigating the complexities of international family law. Whether you're considering relocating with your children, dealing with international child custody disputes, or grappling with cross-border property settlements, our knowledgeable team at O'Sullivan Legal can provide the guidance and support you need. With a deep understanding of domestic and international family law, we're well-equipped to help you overcome these challenges and secure the best outcome for your family.
Domestic Violence and Restraining Orders
At O'Sullivan Legal, we recognise that domestic violence and abuse issues can significantly impact family law matters. Our team of compassionate and experienced family lawyers is committed to providing support, protection, and legal representation to domestic violence victims. From obtaining restraining orders to ensuring your safety and the safety of your children, we'll work diligently to help you regain control of your life and secure the future your family deserves.
Ben O'Sullivan Lawyer
Director
Tom O'Sullivan Lawyer
Special Counsel and Mediator
Michelle Chidiac
Solicitor
Shaun Chua
Legal Assistant
Is it you?
We are hiring, please get in touch with us.
At O'Sullivan Legal, we understand that family law matters can be emotionally challenging and legally complex. Our dedicated and experienced family lawyers are committed to guiding you through these difficult times with compassion, understanding, and the expertise needed to secure the best possible outcome for you and your family.
Why Choose O'Sullivan Legal
Experience, Compassion, and Results
O'Sullivan Legal is renowned for our commitment to providing exceptional legal services in the complex field of family law. With a reputation built on experience, compassion, and results, we strive to be your trusted advisors and advocates throughout your legal journey. Here's why clients choose O'Sullivan Legal:
1.Expertise: Our family law specialists have years of experience handling a wide range of family law matters, ensuring that you receive the highest quality advice and representation.
2.Client-Centred Approach: We take the time to understand your unique circumstances and tailor our services to meet your individual needs, ensuring that you feel heard, supported, and respected throughout the entire process.
3.Collaborative and Efficient Resolution: We're strong advocates for alternative dispute resolution methods, such as mediation and collaborative law, which can help you resolve your issues in a more efficient, cost-effective, and amicable manner.
4.Transparent Communication: We believe in clear and open communication with our clients, ensuring that you're always informed about the progress of your case and understand your legal rights and options.
5.Compassionate Support: Our team is deeply committed to providing empathetic and compassionate support during what can be a highly emotional and challenging time. We'll be with you every step of the way, offering guidance, understanding, and reassurance.
At O'Sullivan Legal, our mission is to help you navigate the complexities of family law and secure the best possible outcome for you and your family. If you're facing a family law issue, don't hesitate to contact us for a confidential consultation. Let our expertise and dedication to client satisfaction work for you as you embark on this new chapter of your life.
I am pleased to provide a professional review of the legal services rendered by Emma Youdale ( O'sullivan Legal ) the course of the past eight months. As a client, I have been consistently impressed by Emma's exceptional legal expertise, professionalism, and unwavering dedication to providing personalised and effective legal representation. One of the most notable aspects of Emma's legal services is her exceptional time management skills. She demonstrated an impressive ability to prioritise and organise her workload efficiently, ensuring that all necessary tasks and deadlines were met in a timely and efficient manner. This meticulous approach contributed significantly to a smooth and successful legal process, alleviating any unnecessary stress or delays. In addition to her time management skills, Emma's negotiation abilities are second to none. She has a unique ability to communicate persuasively and effectively with clients and opposing parties alike, demonstrating an exceptional understanding of complex legal concepts and the ability to simplify them when necessary. This skill has been invaluable in achieving positive outcomes for my case, and I have no doubt it would be an asset to anyone in need of legal representation. Throughout the legal proceedings, Emma remained dedicated to providing personalised and effective legal representation. She took the time to understand my needs, goals, and concerns, and communicated with me in a clear and concise manner. Her compassion and client-centred approach were evident in every interaction we had, and I felt genuinely supported and confident in her guidance and advice. Overall, I highly recommend Emma Youdale to anyone seeking exceptional legal representation. Her impressive legal expertise, exceptional time management skills, effective negotiation abilities, and unwavering dedication to client service make her a standout choice for anyone seeking expert legal guidance. Emma is a true professional in every sense of the word, and I am incredibly grateful for the exceptional legal services she provided. Thank you Emma and O'sullivan Legal team.
If you're after a thorough legal firm to manage your family law I would not go further than O'Sullivan Lawyers. This firm stuck with me for the long haul and with the extreme difficulties that one experiences with family law matters you need this support and professionalism to stay focused. In the end it was teamwork that won the day. Thanks greatly for your assistance. SG
Many thanks to Ben , Sandra and O'Sullivan's legal team assisting me during the turbulent times and making it easy for me to achieve a result. Ben and Sandra tirelessly, professionally and compassionately helped me through the whole process.
Georgia Andersen
2022-12-06
At O'Sullivan Legal , Ben O' Sullivan and Anita Petrovic are very prompt, very good and professional ! I had a very difficult divorce case. We are all residing and working overseas although we are all Australian citizens. Other law firm had given up about my case. However, Ben and Anita are perseverance and fight till my case is finished and successful !
Joanne Wheeler
2022-10-26
I met Ben O'Sullivan after an awful experience with another Law Firm. From our first meeting I knew I had found a knowledgeable, experienced and determined Lawyer to represent me through my divorce settlement. My ex husband argued every point and even appealed the decision of the Court but Ben and his team did an amazing job fighting for me to secure a fantastic result for my children and I. I honestly cannot recommend Ben O'Sullivan Legal enough.
allen sephiroth
2022-09-30
I highly recommend. Fast response, patient, professional, good understanding with client situation. Ben is easy going and well knowledge person, we build rapport very quickly and explore all the possible outcomes in the very beginning which is important for everyone i believe. Emma is highly passionate of her work, communication is efficient and accurate. Very happy to choose O'Sullivan legal for my matter.
A massive thank you to Roya Khatiz from O'Sullivan legal. I can't express my appreciation enough for her hard work. Roya personally invested herself in my case, spending long hours and a lot of dedication. She always got back to me with answers to my questions with helpful advice. I felt as though she had my back through the whole process. That was very important to me. Thank you again Roya.
I'm forever grateful for the help and support I received from Ben, Sandra and the team at O'Sullivan Legal. I found myself in a divorce situation and my primary focus was towards my kids. Ben and Sandra's expert knowledge in navigating family law helped ease my anxiety by providing clarity to the process, which lifted a load off my shoulders. From my first session with Ben, I knew I had someone in my corner, looking out for my and my kids' best interests. Ben and Sandra were able to articulate steps and milestones in a simple to understand manner and they supported me at decision points with clear and timely guidance. In a highly stressful situation, I found Ben and Sandra to be quite calming. I would highly recommend O'Sullivan Legal.
Suite 15, Level 2
123 Clarence St.
Sydney NSW 2000
Suite 47, Level 27
101 Collins St.
Melbourne VIC 3000
We make things easy, efficient and worry-free.
Talk to us today.