Tom O'Sullivan
Senior Solicitor | Chartered Tax Advisor | Nationally-Accredited Mediator (NMAS) | Family Dispute Resolution Practitioner (FDRP)
Senior Solicitor
In his legal practice, Tom helps clients resolve their family law disputes (involving parenting, property, and/or spouse maintenance issues), family provision concerns and tax issues. Ideally, this is done by achieving a lawyer-assisted, negotiated outcome, but may sometimes involve litigation. Tom is also trained in collaborative law and works with clients to reach a settlement without the stress of going to court.
Tom has extensive, practical experience having worked previously as a senior lawyer and consultant in both the private and government sectors.
Tom is a Chartered Tax Advisor with the Tax Institute: the preeminent professional body for tax advisors in Australia. He is also a Course Convenor and Assessment Panel Member with the Tax Institute, and is extensively published in leading publications for legal and business professionals.
This unique blend of skills and experience means that Tom is well-equipped to assist clients with complex family law, property issues, involving structures (such as companies, trusts, and superannuation funds) and tax compliance and/or tax evasion issues. Further, he is uniquely qualified to devise binding financial agreements and consent orders in the family law context that are tax efficient.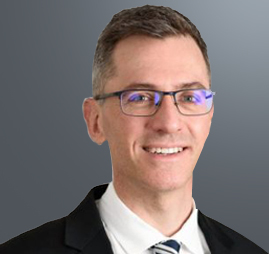 Mediator/ Conciliator
In addition to being a senior solicitor, Tom is a nationally-accredited mediator, and registered Family Dispute Resolution Practitioner (FDRP), who assists clients as a mediator and conciliator to resolve their:
family law, parenting and property disputes
family provision and contested estate claims, and
workplace conflicts.
Tom can issue clients with "section 60I certificates" under the Family Law Act 1975, enabling them to approach the Federal Circuit and Family Court of Australia for parenting orders, if required.
Tom does face-to-face mediations with clients, as well as online and telephone mediations, both nationally and internationally.
Tom's qualifications include:
Bachelor of Laws
Master of Applied Law (majoring in Family Law)
Bachelor of Commerce and Master of Commerce
Graduate Diploma of Family Dispute Resolution, and
Graduate Diploma of Counselling.
Tom has also completed Advanced Mediation Training with the Australian Institute of Family Law Arbitrators and Mediators, and is an accredited CINERGY conflict management coach.
Tom's professional designations are:
Solicitor of the Supreme Court of NSW
Chartered Tax Advisor (The Tax Institute)
Nationally-Accredited Mediator (NMAS), and
Registered Family Dispute Resolution Practitioner (Attorney- General's Department).
Tom is a member of:
The Law Society of New South Wales
The Resolution Institute
The Australian Institute of Family Law Arbitrators and Mediators
Collaborative Professionals (NSW) and the Australian Association of Collaborative Professionals, and
The Tax Institute.
Contact Tom today for an appointment or confidential enquiry (+61 2) 8974 1566.
We make things easy, efficient and worry-free.
Talk to us today.