O'Sullivan Legal – Leading Melbourne Divorce Lawyers
You don't have to go through your divorce alone. Get through the tough process by getting effective legal support from our experienced divorce lawyers in Melbourne.
At O'Sullivan Legal, we are dedicated to ensuring you get the best outcomes for your matter. Ranging from child custody, and divorce, to property settlement matters, we are more than capable of extending our assistance in all these areas of specialisation. No matter your case, we'll be able to help you resolve the matter with a favourable outcome.
Take a look at our testimonials to see the longstanding list of clients we've assisted in an array of family law matters.
FOR ANY PHONE ENQUIRIES, CALL US AT (02) 8114 4511
CHECK OUR ONLINE ENQUIRY FORM TO BOOK YOUR INITIAL CONSULTATION
We know how distressing a divorce can be. You can rest assured that with our help, we'll guarantee you are given full transparency on your matter and provide you with the best legal support possible. You'll never have to worry about the worst-case scenario.
Get in touch with us today so we can provide you with the best outcome for your case.
Why Should You Choose O'Sullivan Legal For Your Case?
There is a large scope of family law firm practices out there to represent you. Our difference is that we place our utmost care, expertise, and passion into every case that we represent. When you choose O'Sullivan, you're getting Melbourne's best divorce lawyers on your side.
Qualified Legal Expertise & Knowledge
At our family law firm, our solicitors all have extensive experience in the field and know how to handle every kind of family law matter. We can help you through the divorce process by implementing the most suitable strategy and tactics to assure you of a justified outcome. With this in mind, we are able to work constructively to achieve the best outcome for your case.
Child's Best Interests as First Priority
Divorce can take a hefty toll on the children. Our experienced Melbourne divorce lawyers place their first priority on the child's best interests, particularly around child support and parenting matters. Our aim to is to ensure that their needs and requirements are met, which is why we are intent on settling the parenting arrangements through mediation without having to go through court proceedings.
Compassionate Support Throughout the Divorce Process
We've worked time and time again on all kinds of divorce cases across Melbourne and its surrounds, so we are more than aware that going through a separation is a heavy burden to carry. We'll help lift the heavy weight by being there to provide you with our specialist legal advice and support. We're not only here to give you the facts, but we're also here to support you throughout the entire process so that you are well-equipped even after the case is over.
Meet Our Divorce Lawyers in Melbourne
Here at O'Sullivan, our team of accredited family law specialists are all highly qualified and dedicated to the needs of their clients. We hope to implement honest and friendly family law services, to guarantee a swift, stress-free resolution for your matter.
Spanning from getting mediation support for children's matters to requiring a family lawyer to speak on behalf of you in court, we're here to help.
Find out more about our principal Melbourne divorce lawyers, Ben O'Sullivan and Tom O'Sullivan, or browse through our team page to see our other legal representatives.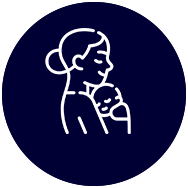 Child Support & Parenting Matters
When it comes to children's matters, we understand how traumatic the situation is for the family. At O'Sullivan Legal, we know how critical it is to handle these matters with full consideration and sensitivity. We'll help navigate you through the parenting arrangements to ensure a binding child support agreement between both parties involved and keep your children at ease during the entire process.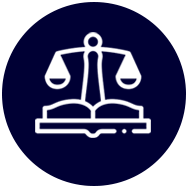 Divorce Proceedings & Mediation
At our firm, we are intent on finding resolutions to your matter without you having to go to family court.
Our senior lawyer, Tom O'Sullivan, is a Nationally Accredited Mediator (NMA), who can provide family dispute resolution (FDR) to all types of divorce matters. Court proceedings can be a costly and longwinded process to get involved with. We've worked on many cases to know how to find the best outcome through mediation.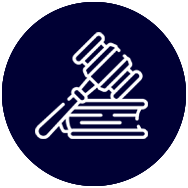 Property Matters & Spousal Maintenance
Property and financial issues can cause disputes between both parties involved, which is why it's crucial to get legal representation to guarantee a fair property settlement with your spouse. Our family lawyer can apply for spousal maintenance to the Federal Circuit Court of Australia or the Family Court of Australia if you are deemed entitled.
Why You Need a Divorce Lawyer For Your Family Law Matter
When it comes to divorce matters, it can be quite a daunting experience for families. For this reason, it is essential to obtain specialist advice from a qualified family lawyer who can help you throughout the legal proceedings and ensure a justified outcome for your case.
For matters involving parenting orders, property settlement, or divorce proceedings, our Melbourne divorce lawyers are here to get you the best outcome for your case.
Contact us to set up your initial consultation so we can discuss your situation.
DIVORCE LAWYER MELBOURNE FAQs
Leave Blank
What is the legal process for obtaining a divorce?
To apply for a divorce, the marriage must involve both parties separating for a minimum of 12 months right before sending the divorce application. Nationally, we focus on a "no-fault divorce", which signifies that the court doesn't place focus on the reasonings behind the breakdown of the marriage. When it comes to the separation process, this can even happen if both separated parties are living in the same space. In this situation, it is important to have a third party provide affidavit evidence to prove the separation.
Leave Blank
Do I need to go through a court process?
The decision to go through court proceedings depends on your particular matter. For children's matters, a certificate is necessary, as made evident through the 60 I Family Law Act, to be given by a family dispute resolution (FDR) practitioner. For property settlement matters, we try to get both parties to reach an agreement preventing them from having to go to court. For difficult disputes, you are required to attend Family Court to reach a final agreement. No matter if you undergo mediation or go to Family Court, having an experienced family lawyer at your side can ensure that the matter will be resolved efficiently.
Leave Blank
How much does a divorce cost in VIC?
The overall cost of going through the divorce process would vary depending on your particular matter. To apply for a divorce, the cost is $990, or you could get a reduced fee of $330 if you are entitled to financial support or if you have Government concession cards. With the additional divorce applications involved, the overall cost of going through a court proceeding would estimate at $100, 000 depending on the case. For this reason, we recommend doing mediation to avoid the extra costs.
Our experienced Melbourne divorce lawyers aim to make sure you reap the most benefits by keeping our costs down. If you are able to negotiate and liaise with your spouse will help both parties in terms of emotional and financial support. As we are a family law firm, we always charge hourly and can give you a transparent financial arrangement on the overall cost depending on your matter. We also bill per month, allowing you to easily manage your finances.
At O'Sullivan, we're here to make sure you never settle for less. Speak to our team today so we can help you navigate the divorce process and move on in a positive direction.
We make things easy, efficient and worry-free.
Talk to us today.