Providing Expert Representation to Those Charged with Criminal Offenses
Criminal Defence Lawyer Sydney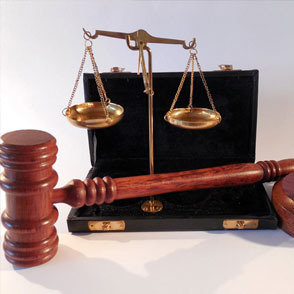 PROTECT YOUR RIGHTS
The justice system only works when everyone's rights are protected, including the accused. We are committed to protecting your from overzealous policing and other entities that seek to exploit your ignorance of criminal law.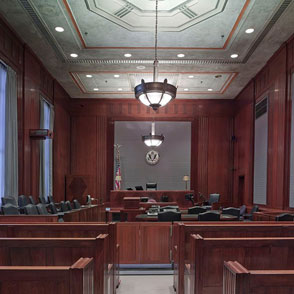 ADVOCATE FOR YOU IN COURT
Our criminal lawyers are passionate advocates for their clients, and this will be no different with your case, no matter what the charges against you are. We are a non-nonsense firm that is focused on what is provable, and nothing else.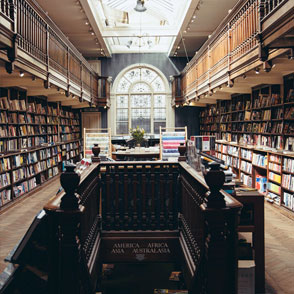 THOROUGH AND IN-DEPTH RESEARCH
A large part of success in criminal law comes down to a lawyer's ability to cite past courtroom decisions as evidence in support of their argument. At O'Sullivan Legal, we always carry out the most complete research possible when preparing a case for trial.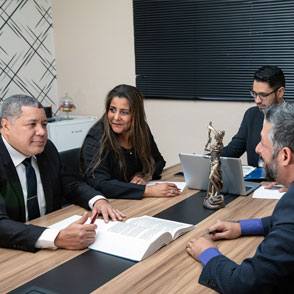 A LISTENING EAR
Sometimes one of the best roles a criminal lawyer can play is as a trusted ally of their client as they go through what is likely the most difficult period of their life so far. Facing police scrutiny is scary for anyone, but with O'Sullivan Legal behind you – you never have to feel like giving up.
FROM THE BEGGING TO THE BITTER END, WE WILL STAND BY YOU
Unbiased professionals
At O'Sullivan Legal, we are unbiased experts who have no judgements or biases as lawyers. That means, at every stage of working with us, you can expect full professionalism and courtesy.
Strategic planning
We take strategy very seriously as having a concrete plan is essential if you want to provide an organised and concise defence. We will sit down with you and plan a strategy for the weeks and months ahead so that you are never in the dark about what happens next.
Help you with police matters
If you are facing your first offence, then facing police scrutiny and intimidation can be scary, and even cause you to say something that incriminates yourself. The police will try to pressure you into admitting guilt any way they can – we are able to supervise police interviews and educate you on your rights.
Excellent listeners
Being a good lawyer isn't just about advocating, it's also about listening. This is why we always take the time to let you tell your side of the story with no hesitation – you have full confidentiality with us.
Effective argumentation
Our criminal defence lawyers are highly skilled rhetoricians who know that the way they produce information is just as important as what said information is. They know how to lead a courtroom, question witnesses, and build a robust argument for your defence.
Help with negotiations with police
Many criminal cases end with a plea deal, where the police offer you a lesser punishment if you plead guilty, saving the time and expense of a trial. In these negotiations, we are able to stand by you and ensure you are able to leverage the best possible arrangement.
In-depth research
When you work with our solicitors, they will perform in-depth legal research on past cases similar to yours so that they can cite past decisions to either aid in achieving acquittal, or help you get a reduced sentence.
Punctual and organised
After you engage a solicitor from O'Sullivan Legal, you never have to worry about them arriving late for meetings or failing to return your calls. We are always punctual and attentive with all our clients.
Compassion and understanding
While you aren't hiring us to be your therapist, it doesn't mean we are totally cold-blooded (despite the classic lawyer jokes you may have heard). We are your ally during this process and that means supporting to every step of the way.
Local criminal lawyers in Sydney
No matter whatever you are facing, we, at O'Sullivan Legal, always stand behind to you in order to provide protection for all your legal rights by filing a strong case in your behalf.
O'Sullivan Legal prides itself to have a team of dedicated and devoted professionals that fight hard for your rights protection. Whether the authorities have treated you harshly, you have convicted wrongly or you believe that the court has made the wrong decision; our experienced professionals provide appropriate solutions to make a right decision.
It is not just for those one who charged for a crime to hire a criminal defense lawyer, you can also get lawyer to appeal about your previous conviction or sentences. We, O'Sullivan Legal, also help you if you are looking to appeal about traffic matters, parole board proceedings, license suspension appeals, crime commission proceedings and coronial inquests.
Our clients can get advices in numerous important decisions from us because we have successfully created regular principles about full serious criminal charges scale. Under this scale, it includes charges such as corporate fraud, murder, kidnapping, major drug importation, sexual assault, distribution and money laundering. Apart from this, we also offer efficient defense advices regarding cases of assault and drink driving.
Criminal Law Firms Sydney
If you have a serious matter with the NSW Police, then some key points to remember are:
The Crown bears the onus of proof of guilt for each of the charges you might have been charged with.
This burden rests with the Crown and it does not move to you.
There is no obligation whatsoever on you to prove any fact or issue in dispute.
You do not have to prove your innocence.
It is for the Crown to prove your guilt.
If you decide to give evidence, you do not have to prove that your version of events is true. In such a case, the Crown must satisfy the trier of fact that the version of events given in the defence case should not be accepted as a version of events that could reasonably be true.
The Crown must prove guilt beyond reasonable doubt.
If there is any reasonable possibility that you are not guilty, then you must be acquitted.
However, the Crown does not have the burden of proving beyond reasonable doubt every single fact that arises from the evidence that is in dispute. Rather, the Crown's obligation is to prove each element of each charge beyond reasonable doubt.
If you give evidence the Crown must satisfy the trier of fact beyond reasonable doubt that that version ought to be rejected as a reasonably possible version of the facts.
If the evidence you produce to the trier of fact leaves a reasonable doubt as to whether the Crown has made out its case in respect of any element of any offence, then a verdict of "not guilty" is required in respect of that offence or those offences.
If the trier of fact decides that there is a reasonable possibility that the version presented by the defence is true, then the Crown will have failed in its obligation to persuade the trier of fact of guilt beyond reasonable doubt, on that charge.
Address
Suite 15, Level 2
123 Clarence St
Sydney NSW 2000
Let's chat:
Please call our Case Manager on 02 8079 5200 or contact us using the below form:
[contact-form-7 id="2016″ title="Contact-Section"]