Sandra's academic qualifications include both a Bachelor of Law and Bachelor of Business & Commerce from Western Sydney University. She has a Graduate Diploma in Legal Practice from The College of Law, and Sandra is admitted as a solicitor of both the Supreme Court of NSW and the High Court of Australia. Sandra is currently completing her Master of Applied Law (Family Law) with the College of Law.
Sandra came to O'Sullivan Legal having worked exclusively in family law both prior to and since her admission. During this time, she has gained experience and insight into an array of family law matters.
Sandra understands that clients are going through a difficult time when seeking advice. This is why she takes the time to first understand each client and what is important to them. Clients can be assured of her pragmatic approach and through her empathetic nature, clients will receive tailored and candid advice about the options available to them to move forward.
Sandra is passionate about her family law cases and strives to achieve the best outcome for her clients whether that be through lawyer-assisted negotiations or litigation.
When not at work, Sandra can be found spending time with her large family, reading a good book or studying to complete her Masters.
Sandra speaks fluent Assyrian.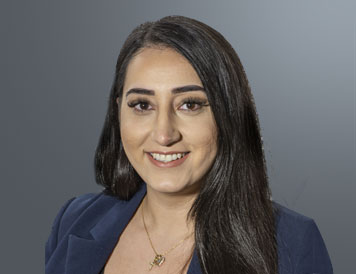 We make things easy, efficient and worry-free.
Talk to us today.

Suite 15, Level 2, 123 Clarence St, Sydney NSW 2000
Copyright © 2013 – 2022 Family Law Legal – O'Sullivan Legal. All rights reserved. Website and SEO by SEO Shark – the leading SEO Agency in Sydney.