O'Sullivan Legal is here to help dads caught up in the Family Law system!
O'Sullivan Legal is a leading Sydney based law firm specialising in divorce, child custody and family law settlements. Our highly skilled and experienced solicitors are dedicated to standing up and defending the rights of their clients no matter how complex or difficult the situation appears.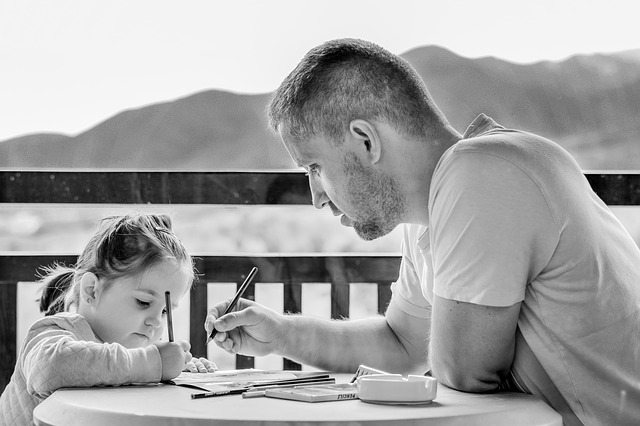 Let us help you Navigate the Complex Family Law system
The battle for child custody is a highly complex and emotional ordeal that divorcing parents are put through across Australia. Many dads report feeling as though the family law system is rigged against them and that courts are eager to punish them for a perceived slight against the family. This can cause many dads to feel helpless; many see that their ability to spend time with their children after the divorce is at risk, often causing depression, anxiety and stress.
Many dads are fearful of fabricated accusations of child abuse, drug abuse and domestic violence that may come from a bitter and vindictive spouse in order to influence custodial proceedings. In these situations, dads often feel as though the court will automatically believe and side with the mother due to society's gender-based assumptions of guilt and innocence.
However, notion that the family law system explicitly favours mothers is not accurate; the uniqueness of family law cases means that they all require careful and special consideration. If it is seen to be in the best interest of the child to spend more time with dad then the court is likely to decide in favour that arrangement.
Because of the inherent complexity of the system there can be no guarantees about the ultimate fate of a custodial hearing. However, O'Sullivan Legal is able to provide sound counsel that will help protect the child custody rights of fathers.
We Help Guide you Step-by-Step
At O'Sullivan Legal we offer specialised services dedicated to child custody rights for fathers, fighting for your rights as a dad to spend time with your kids. We use our legal experience and expertise to help and guide dads through the complex and often stressful family law system.
We provide legal advice that is:
Effective
Practical
Well Informed
We Always Put the Kids First
We help to educate dads on what they have the right to do, and inform them about how the courts consider cases similar to theirs. With regards to the courts' decision-making, the key principle to understand is that when a court is making a parenting order decision, they must decide in favour of the best interests of the child as highlighted in section 60CA of the Family Laws Act 1975.
At O'Sullivan, we recognise that the kids are often the worst affected over the course custodial proceedings and so we seek to make the process as quick and painless as possible. Above all, our goal is to protect the well-being of kids going through complex Family Law issues.
Clear, Concise and Effective Counsel in Family Law
Our team is highly knowledgeable and experienced in the realm of Family Law!
Our expert team of solicitors offers highly effective legal advice for dads caught up in the Family Law system. Our team is made up of a diverse range of solicitors with variety of different backgrounds and experiences.
We have dealt with a vast number of Family Law cases, with many involving the protection of the child custody rights of fathers. Many of these cases have gained media attention and have required vast amounts of legal research and expertise.
How We Work
O'Sullivan Legal offers expert counsel concerning child custody rights for fathers!
Our solicitors work closely with you to understand the unique and complex nature of your situation. We always make sure that we get the full picture before offering any actionable advice. At O'Sullivan Legal we help to guide the process of assuring child custody rights for fathers, allowing them to make informed and practical decisions concerning the future of their family.
We offer legal services in Sydney in all suburbs. Our established reputation and experience in family law courts across NSW means that we have a large pool of resources to draw from when it comes to defending child custody rights for fathers.
Our services for dads include:
Legal advice and representation; helping to guide clients through the legal process, providing informed and rational advice
Advocacy; we can help to advocate and promote your interests. This is often needed in cases when it is difficult for clients to talk to their partner.
Referrals; we can help to provide clients with services that may be beneficial for them to manage their relationship breakdown and the issues that can arise from it.
Fair and Dependable Legal Advice for Dads
If you need legal counsel regarding child custody rights for fathers, contact us today for a consultation!
Relationship breakdowns are extremely stressful situations; they become even more complicated when children are involved. Many dads become concerned that their relationship with their kids is going to be forever jeopardised by an unfavourable court ruling.
Don't let poor legal advice add to this ordeal; if you require legal support regarding child custody rights for fathers or any other family law matter, contact us today!